Everyone knows that Elm327 is an easy-using diagnostic interface that it is used to read diagnose trouble codes, clear trouble codes and detects fuel pressure and so on. It can display all the live data of your car. The software for elm327 supports two platforms - DOS and Windows.
How to use Elm327 scan tool?
We all know that Elm327 include many series, like Elm327 Bluetooth scanner, Elm327 USB scanner. Now we take Elm327 USB cab-bus scanner, for instance. But the way of their usage is the same, except to use ELM327 Bluetooth which need set Bluetooth.
1. First, connect the ELM327 with the car, then put the USB interface of ELM327 into the laptop.
2. Connect the 16 pin connector of ELM327 with the car's 16 pin connector, then start the laptop and connect the USB of ELM327 to the laptop.
4. Install the software, put the CD into the laptop and begin install it. After proper install, you will saw an icon of scan tool.
5. Turn the car's ignition on, start the power of the car, you can see the light shining, it means the connection has succeed.
6. Click "my computer" begins the set of characteristic. Click the right button of your mouse, choose" characteristic".
7. At the "hardware", choose "Device Manager", to set the COM port. At the "USB Serial POR" click the right button of mouse, choose "characteristic", choose "comport set up" choose "baud rate to 9600. In the COM port set up, choose "advanced", you can choose from comport 1 to comport.
8. Anyone is ok, then click enter. The set up of computer is complete.
9. Double click the icon of "Scan Tool" on the desktop, click "Sensor Data"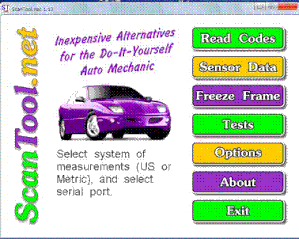 10. You will see a window not, choose "ignore"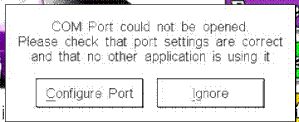 11. In the option, choose the same comport as previous setting. Choose the baud rate to 38400 and save it. Then you can read the data.